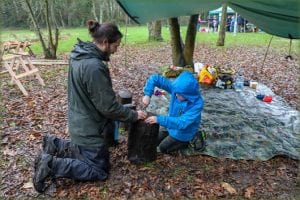 Action Northbrook, is a forum of organisations and voluntary groups that meet to work together for the benefit of the Northbrook communities.  Last year Action Northbrook did a community litter pick on Longcroft Park as part of Keep Britain Tidy, with almost 200 participants taking part!  This year, Action Northbook have decided to focus on young people and are creating a Youth event in April.  The date of the event is Wed 10th April, 10-1pm which is during the Easter holidays.  The venue will be Pond Lane in Durrington.
Learn new skills
Come along and give your ideas in terms of concept, theme and activities.  Get involved and gain valuable work experience in: event management, leading activities, creative input, social media, event planner, event coordinator, marketing, hospitality, administration, technical expertise and much more!
Ideas so far
Teams competing against each other with prizes being awarded such as best Spirited, best teamwork, best problem solving, best eco knowledge etc.  Building a Den structure with ideas of things young people want to see more of in the area written on the panels.
Come along and get involved!
To make the event a success we need support and help in making it happen – contacting groups, getting prizes from local donors, doing the risk assessment, marketing & publicity etc.
If you can offer some time to support with this please get in touch with me! Currently planned meetings are all at the Durrington Community Centre in Room 1.  Please come and along and invite any young people who would like to be involved:
Tues 15th January 12-1pm
Tues 29th Jan, 4-5pm
Thurs 21st Feb, 4-5pm
Thurs 21st Mar, 4-5pm